Week 25: There is a lot going on in my family's and my life. I can't wait to share the exciting news at the right time!! Besides that, I have been in a nesting mood this week. I've been shopping around for crib bedding, rugs, curtains, wall decals, decor, and lamps. Tommy and I looked in Babies R Us, Target, KMart, and even Walmart, but couldn't find anything I liked to go with my nature/woodsy theme. Looks like i'll be shopping online.
The Baby: is the size of a rutabaga! Levi's body parts are continuing to become more proportional to each other. Baby fat is also continuing to fill in his wrinkled skin for a smoother look and more hair is growing, developing texture and color.
Mommy's Health: My belly is getting bigger by the week. It's becoming more and more uncomfortable to sleep. Even the Boppy isn't helping.
Week 26: The nesting mood continues. I washed all of Gavin's infant clothes, blankets, swaddles, baby towels and wash cloths, hats, and socks. I folded and put them away. They were clean in storage, but I wanted them to be rewashed and fresh for Levi. One of my friends from work gave me her son's baby clothes, so I washed them too. She has great style, so of course her kids have great style too. I love everything she gave me!
The Baby: is the size of a cucumber! Levi's lungs and brain are much more developed. He can detect light and dark through optic nerve. He can also hear outside noises, like people's voices and music.
Mommy's Health: I'm still having trouble getting comfortable at nights, but that's going to be the same throughout the rest of this pregnancy.
Week 27: This week I ordered new big boy furniture online for Gavin (since I'm using his baby furniture for Levi). I got a good deal at Target for bunk beds. I love the idea of getting bunk beds!! When Gavin has friends sleepover, they will have a place to sleep. Also when Levi is old enough, they will share a room. It is so important for brothers to share a room and strengthen the bond between them. They are going to be best friends!! Another plus about these bunk beds is they come apart to make two separate beds. Just in case they can't stop fighting over the top bunk. I'm thinking too far ahead... But aren't they cute?
I'm keeping Gavin's nautical theme. His nursery isn't babyish at all, so I can use the same decor for my big boy. I also ordered from Target a tall dresser that is part of his current bedroom set. That way when they share a room, all the furniture will match. Seriously, waaaay too far ahead...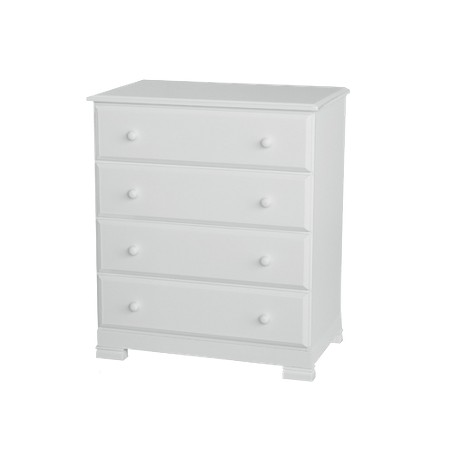 And from Target I ordered two twin comforters that come with a matching pillowcase. I bought two pillows from Target and navy bed sheets from KMart.
Last but not least, I finally ordered a new monitor. I've been debating on whether or not to add a new camera to my current monitor or get a whole new one with two cameras. I found one I really liked, but it costs $300. It's so cool though! It's called the Summer Infant Dual Video Monitor, with two cameras. This thing is like the Mercedes of baby monitors. It features two cameras that can pan, scan, and zoom, two-way communication, a large 2.5 inch monitor in color and night vision, SPLIT SCREEN (which means I can watch both my children at the same time!!!), 600 ft range, and you can add up to 4 cameras. I was not about to spend $300 on a monitor, so I found it online for $127.00!! It was already delivered and I tried it out. It's awesome!!! To add a camera on to my existing monitor would be about $80, so instead I got a new advanced system for $40 more! I never buy anything without a good deal.
The Baby: is the size of a cauliflower! Levi's immune system and lungs are continuing to mature. His lungs are breathing the amniotic fluid in the womb. This helps him practice breathing for when he takes his first breath of air!
Mommy's Health: Tired, but so excited! I can't wait for our new addition to the family!